We all know eBooks are extremely convenient, cheaper, and don't kill trees. (Hear them dying with each book printed: EEEEEEEEEEEEEEEEE….) But between eBooks and real books, which is better? Or should we compare them at all?
Another hate episode? Not quite. This is about looking beyond the goods and bads.
Casual warning beforehand: hot guys abound. Your eyes WILL pop out of your skull. That is, if you have good taste. ;)

(Side note: I spy J.R.R. Tolkien books in the lower left hand corner!)
Analogy Time.
(I promise you won't get bored.)
Good Proper, educational analogy: eBooks –> (insert favorite artist here) singing through your laptop speakers. Books –> (insert same artist here) singing live, in front of your face.
Bad Liable-to-cause-heart-palpitations-analogies: Andrew Garfield in his cute specs (The Amazing Spiderman) versus….
…Andrew Garfield rugged and shirtless.
Not quite shirtless but you get the deal.
On the same note, it's like Joseph Gordon Levitt in an adorably nerdy sweater…
…versus him looking stylish and charming in a snappy suit.
It's like whether you prefer Jake Gyllenhaal in a white v-neck and jeans…
Or Jake Gyllenhaal shirtless.
It's like comparing THIS
to THIS
to THESE GUYS (aka the McYummies)
to THIS
Oh, and we can't forget THIS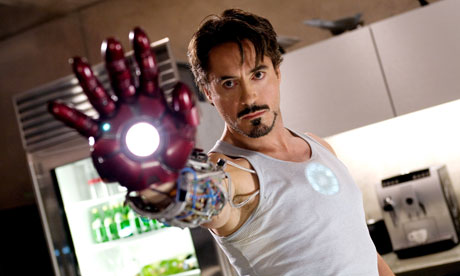 And this
And since we're on the topic of Sherlock Holmes…
This gorgeous piece of manflesh right here.
(Another side note: do you like Benedict Cumberbatch or RDJ better? Love both. Can't choose.)
I wonder if you can guess my point? If you can't, here it is spelled out in big letters:
You simply cannot compare eBooks and The Books.
They are in two separate realms. You can't compare Josh Duhamel and, say, Justin Bieber (sorry Justin) and say that Josh Duhamel's better because he's hotter. A twelve-year-old teeny-bopper would say differently. It's like me saying that I think Shia LaBeouf looks like a wimp (true story) and Channing Tatum looks like an idiot (also a true story). There are people who would bash my head into the sidewalk for saying that because they don't think so.
Same deal. They have pluses and minuses. Pros and cons. Pistachio is one flavor, strawberry is another. I can't say that strawberry's better simply because I like it more than pistachio. You can't compare hot guys to each other because they're hot in different ways. Same goes with eBooks and regular books.
You're probably thinking, "Okay, tell me something I don't already know." You're absolutely right. What I'm concerned about is why there's a fight in the first place.
I don't really understand why eBooks are garnering so much hate. Yeah, I love paper books and I would cry a thousand tears if paper books soared into oblivion, never to return. I suppose that if I'd have to choose between Books and eBooks, I'd choose Books simply because 1) they don't run out of battery 2) they're books. But eBooks have their obvious benefits as well.
For one, you have the portability issue. With a Kindle, Nook, iPad, or something similar, you pretty much can carry your entire library around in your purse. Or hand. Whichever works.
Not to mention, you're spending less money and being environmentally friendly by saving paper. ('Course, there's the whole issue about batteries and electricity and stuff, but I suppose that'll be solved once people develop a solar-charged virtual book reader. Or one that runs on fossil fuels. Or farts. Or both!)
But books…books are entirely different world. I love perusing through bookstores, especially the old and musty ones that give me allergies. (Masochist I am not. Just an avid book lover.) Cracking open a book, you smell this enthralling papery scent that seems to just seep through the pages…you can feel the ridges of the book, the way the paper's cut, and best of all, you don't have to charge it! Plus, isn't there just something so wonderfully romantic about books you can physically hold in your hands?
Then again, aren't electronic book readers just so streamlined and convenient? They're thin (for the most part), they can be tucked away into your bag and they don't weigh much. (Wanna carry around the entire Harry Potter series in your pocket? Now it's possible.)
Maybe I'm going round in circles. Maybe I haven't really said anything. Maybe someone will come up to me and say, "Twiggy, you're being redundant and contradictory. What if you apply the "Hot Guy Theorem" to this and this and this and this?"
Hm, well, then maybe I should revise my opinion. It's absolutely fine to say, "I like books better than eBooks", just as you would say, "I like Avengers more than Batman." However, there's no need to get into a fight about it. You like it or you hate it. People have different tastes; you don't have to bash them around just because you don't agree. At the same time, you can persuade them to your side, as devious as that sounds, but in a way that respects them as well.

Maybe I'm being affected by all the things that are happening around me. From the Chick-Fil-A "controversy" to classmates degrading my values right in front of my face. Maybe the point I want to make is this:
It's okay to disagree, and it's okay to "argue". Just do it in a way that respects both parties.
Tossing verbal poop at each others' faces is no more dignified than stripping down to your beefy hangings and singing nursery rhymes in the middle of a crowd. If you want to argue, at least do it in a civilized manner.
The End.
(Looking back, I did stray quite a bit from my main purpose.)
(Oh well. At least there are hot guys.)
Which reminds me, I have a couple of questions for you guys. If it piques your interest, do feel free to comment below:
1. Favorite hot guy? (I'd have to say Joseph Gordon Levitt, just because he's a dreamboat in a suit.)
2. McDreamy or McSteamy? (McDreamy, McDreamy, McDreamy. Grey's Anatomy is way too addicting.)
3. Awkward & Adorable versus Calm, Cool, & Collected? (Hard choice. But if I had to go with one…Triple C's. AGHH NOOOO, CAN'T DECIDE.)
4. Tailored black suit or relaxed white v-neck and jeans? (Another difficult choice for me, but again, if I had to choose…………………………………………suit.)
5. Superheroes or spies? (ANOTHER REALLY TOUGH QUESTION FOR ME. But I do have a soft spot for superheroes. :>)
I feel as if this is more entertaining than the usual, humdrum what did you think? ;)
Have a lovely day, or in my case, night. In fact, I should probably start on my homework.
Until next time,
Twiggy
(PS: Is anyone going to go to the Hobbit premiere? I'm going to buy tickets as soon as they're available!)